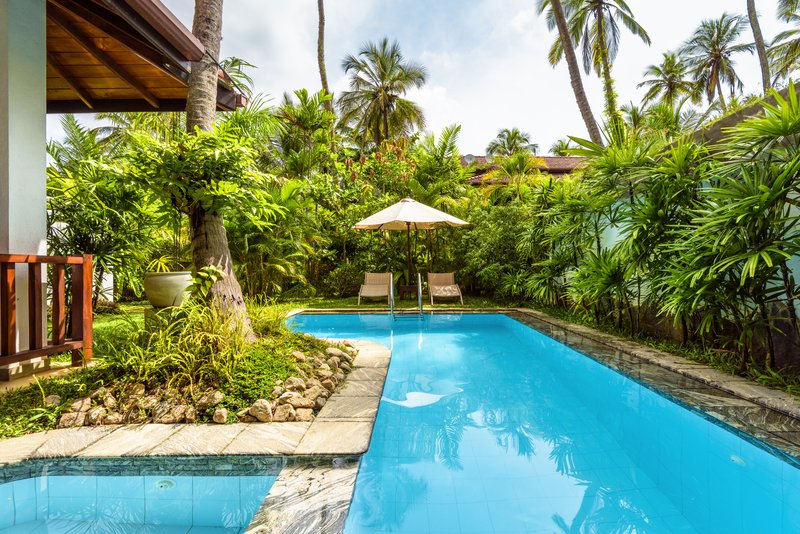 What to Look for in Your Next Vacation Rental
Taking a vacation should be a great time to relax and forget the cares of everyday life. At least, that is the idea behind vacations. When you are looking for a vacation rental, you should look for a property that will enhance the vacation instead of taking away from your opportunity to relax. To avoid potential stress, there are requirements your vacation rental should meet.
Beach Views
Depending on where your vacation home is, you might have the choice to find a property near the beach. If this is the case for the homes you are looking to rent, you need to look for a house that is not only near the beach, but that has a view of the beach. This way you get the added benefits of a beach front property with the benefits of a property with a good view. Anytime you have a property with a good view, especially with views of the sand and the waves, renters are willing to pay more. As a result, you can upcharge the property, giving you a larger return on investment.
Access to a Pool
Another aspect of vacation home rental that people look forward to is private recreation. Often this will come in the form of having a personal pool included in the property grounds. A pool will allow renters to enjoy the water on their own time and not worry about crowds at the beach. It will also give your home an upper hand against other similar vacation properties in the area. You can further improve your pool by making it a saltwater pool. This is because saltwater pools are not as harsh on the skin as chlorine pools. The upkeep is also easier because you do not need to use chemicals in the pool. Either way, a pool can be a great addition to your vacation home because it's fun for the whole family.
Outdoor Seating
When people go on vacation with their family or friends, they are looking for a space where they can spend quality time together. Additionally, potential renters will want to spend as much time outside as possible. By having a vacation property that has an outdoor seating space, you can accommodate both of those wishes. This can come in the form of a porch, patio, deck, or even just a simple lawn with an even surface. As far as marketing your outdoor seating area goes, you help your potential renters visualize what they can use the space for, like a barbeque party or watching the sunset at the end of the day. This will make them more likely to want your property because it gives them something to plan for. To go along with the space, you will need to find good outdoor furniture.  
Pet-Friendly Policies
People love their pets. However, one of the most difficult parts of pet ownership is figuring out what you need to do with your pet when you go on vacation. Pet hotels are an option. You can also opt for a pet sitter to come to your home, but then your pet is still alone for most of the day. As a result, you should look for properties with pet-friendly policies. Then your pet can come on vacation with you, even if you must pay extra. That said, you need to pay attention to any potential mess your pet can leave. For example, many puppies shed frequently, creating a mess that needs to be cleaned after you leave.
Proximity to Town
Location is vital to choosing a good vacation rental.  You need to consider what kind of vacation you want and then pick a rental based on that decision. Meaning that if you want your vacation to truly be an escape, you might want to find a location that is a bit more out of the way of town. With this choice, you can escape traffic and the hustle and bustle of everyday life. On the other hand, if you want to experience the area you are vacationing in, you might want to choose a location that is in town. This will give you access to local restaurants and activities.
Photographic Spots
Today's vacationers are more interested in taking pictures than ever. They are always looking for a good location to take a picture which they can in turn post on social media. This is how they document their travels. So, when you are looking for a vacation rental home, you should look for one that lends itself to those interests. There might be a scenic location in nature, mural wall, or a selfie spot to relate to the younger generations. This is beneficial on both ends because if the pictures are posted, that acts as free advertisement for the location, and you can have quality pictures that will last a lifetime.
Indoor Amenities
Whether you want it to happen or not, there is always a chance that when you go on vacation you might run into some bad weather. In extreme cases, you might need to stay inside your rental all day. When this happens, you will be grateful if you chose a vacation home with indoor amenities. This could be an indoor spa, complete with a jet powered tub and sauna. The home could also have a mini movie theater, which could help you pass the time on comfortable seating.
Fully Stocked Kitchen
If you are choosing to stay in a vacation rental home, chances are that you do not want to spend all your money going out to eat. As a result, you should find a vacation home that has all the supplies you need in the kitchen to cook a meal. If the location has a large fridge and all the cookware included all you need to do is buy the groceries. This will encourage you and other guests to settle in and stay longer.
The idea of a good vacation rental is one that makes you feel like you are at a home away from home. By looking for the right amenities, your experience on vacation can greatly improve.
Read this next: Vacation Activities That Can Involve the Whole Family